Vasyl Vovchok: "We should not be trendy, but to be ourselves"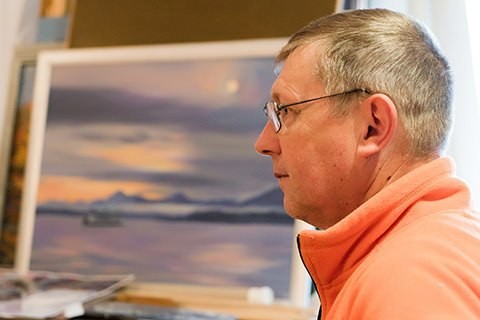 The landscapes of the head of the painting section of the Transcarpathian organization of the National Union of Artists of Ukraine Vasyl Vovchok reveal different parts of the world because their geography is truly wide: from Ukraine to America. The artist told us about the process of their creation.
– When did you start painting? Are you the only artist in your family?
– I picked up a brush in my earliest childhood. My grandfather and father also painted – so, it was genetically transmitted to me. But, unfortunately, they didn't become artists. When I was little, they showed me something. And then my uncle took me to the art studio of Zoltan Bakoniia in Uzhhorod. Together with other children I evolved, found some subjects in my works. I was painting there for 4 years, but it seemed that I was running around in circles. Later I visited art camps and got the hang of painting watercolours with oil paints. Thus, I got into it.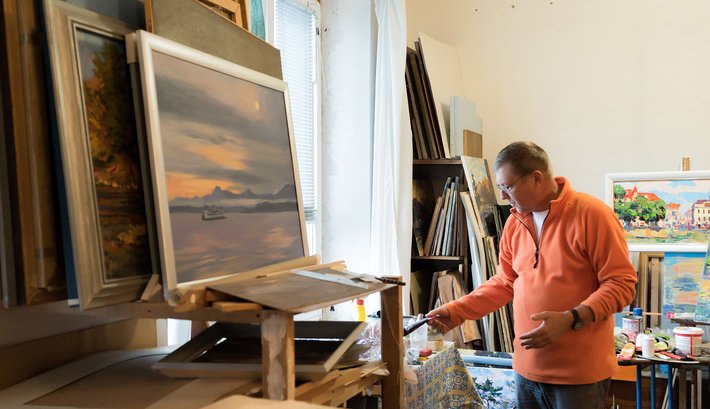 – Is the geography of what you painted wide?
– Of course, most of all, these are Transcarpathian landscapes. But I was in the USA and Hawaii. I did not paint there, but I took photos. Local nature, fantastic sceneries – this is a real paradise. Even the ocean has a different shade every day! And people are very interesting. In America, I made a series of works, but gave them to my daughter – she lives there. She decorated her house with them. I think that I painted Slovakia more than Slovak artists. There are beautiful landscapes and interesting architecture. There are Italian landscapes as well. It is an extremely beautiful country! The narrow streets of Venice and the canals all over the city are very colourful.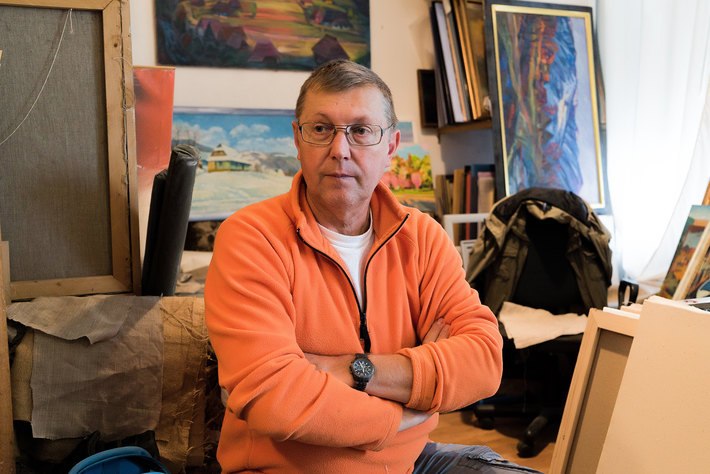 – You often go to plein airs. What do you think they give to an artist?
– Plein air is a camertone. When you paint in the studio for a long time, you focus on one thing. And in nature, you breathe that air, inspiration, new look, and impressions. Plein air extends the artist's capabilities: it's always something fresh and interesting. In addition, paintings lose colours in the studio – if you do not go to plein airs for a long time, the colours will not be so accurate, the game of light will disappear.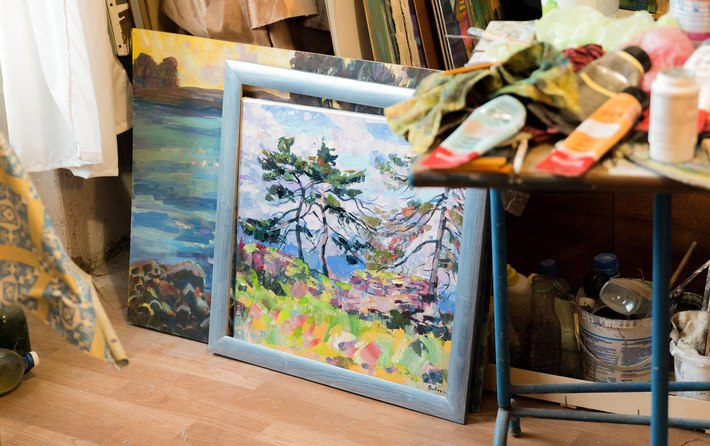 – You also have ethnic motifs. Do you often use them?
– Yes, I do. But they must be used reasonably. Transcarpathia is original, authentic. We have interesting embroidery, paintings, special colours in everything – otherwise, it could not be! But you need to know the extent – if there are a lot of ethnic motifs, it will not be interesting. In the same way, it has its own peculiarity and uniqueness – it attracts attention because it stands out among others. And I'm interested to look for textures. Take a look: I collect various stones and take photos of them, applying various filters on a computer. It's a kind of cosmos – like the surface of Mars or other planets in the photo.
– And do you work in other genres?
– Of course. An artist has to do everything. I have both portraits and still lifes… But I prefer landscape most of all.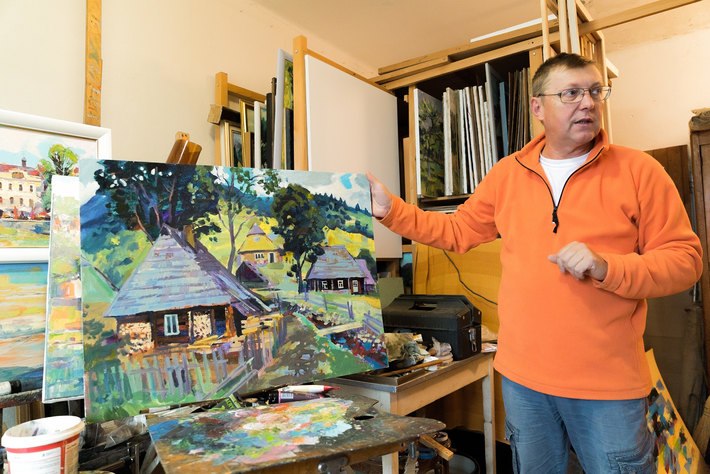 – Do you know approximately how many works are in your portfolio?
– Yes, probably about a thousand. Now art moves forward fast. I keep in pace, experiment, try something new, work with computer graphics. But I think that you need to do what you like, that brings you happiness. We must not be trendy, but to be ourselves. Contemporary art is great. But contemporary does not mean exclusively abstract. It can also be painting because you should be contemporary in your thoughts. Over time, what surrounds us may change or disappear. Then interconnection and historical memory of generations will be broken. Back in the 70s, the People's artist Ivan Shutiev said: "I paint these huts because later they won't be any."
– And how do you know that the work is completed?
– It's really hard for me, I do not always know how to stop in time. When I see that everything is in its place, then I stop.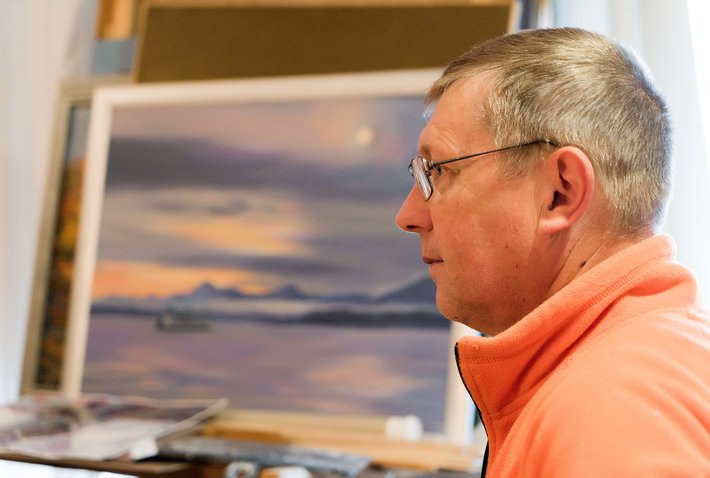 – Do you share your creative plans with readers?
– I have a lot of creative ideas. I want to queue up my thoughts and implement my ideas. Along with the knowledge of the world I want to look at my native land with a fresh look. Therefore, I intend to prepare an exhibition of works about Uzhhorod and its inhabitants, my contemporaries. It will be cityscapes and portraits of ordinary citizens. I hope the audience will enjoy it.
Text: Kseniia Shokina
Photo: Nataliia Pavlyk
© Art & Culture Foundation Brovdi Art