"WINTER VERNISSAGE IN 2016"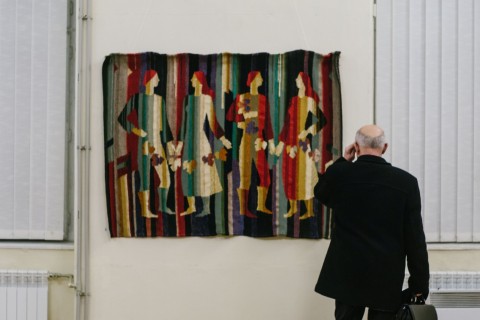 This is the name of the exhibition of works of artists, members of the Society of Hungarian artists of Transcarpathia named after Imre Reves (founded in 1990 by Ferenc Seman, Frantsysk Erfan, Pyiter Veresh and other Transcarpathian artists) presented on 9 December 2016 in the Transcarpathian Regional Art Museum named after Y. Bokshai in Uzhhorod.
The members of the Society – more than 20 talented and original artists from different parts of the region (Uzhhorod, Mukachevo, Berehovo) – present their own achievements in different types, genres and styles of art. The artists dedicated this exposition to the memory of Laslo Madiar – he was Head of the Society for many years, member of the Arts Academy of Hungary, artist and public figure, who died this July. Therefore, a significant part of the collection made up the creative heritage of Laslo Madiar. Within the exhibition, the artists will be estimated by the jury and the best works will be awarded with I. Reves Prize, founded last year with the assistance of KMKS and Consulate General of Hungary in Uzhhorod.