"WINTER" – EXHIBITION OF YOUNG TRANSCARPATHIAN ARTISTS IN UZHHOROD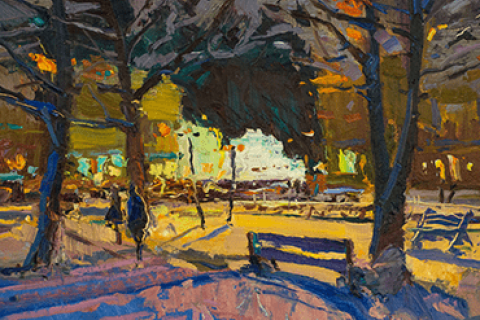 On 24 January 2017, at "Uzhhorod" gallery it was opened an exhibition of works of young Transcarpathian artists called "Winter". The exhibition presents 40 works (38 paintings and 2 sculptures) of 12 artists who have been already known to general public.
All participants of the vernissage are the members of Youth Association under Transcarpathian Regional Organization of National Union of Artists of Ukraine. Some of them have already taught at Uzhhorod College of Arts named after A. Erdeli as well as Transcarpathian Art Academy. Within two weeks of the exhibition running, art lovers will be able to see works of various genres of Eduard Prykhodko, Yaroslav Dulenko, Vasyl Kohutych, Oleksii Fedor, Roman Pylyp, Oleksandr Kofel, Vasyl Kadar, Oleksii Dynnyk, Anhelina Hafynets, Mykhailo Hodanych, Oleh Putrashyk, Viktoriia Taips.