"PICTURESQUE SINGER OF VERKHOVYNA". EXHIBITION OF ANDRII KOTSKA IN RIVNE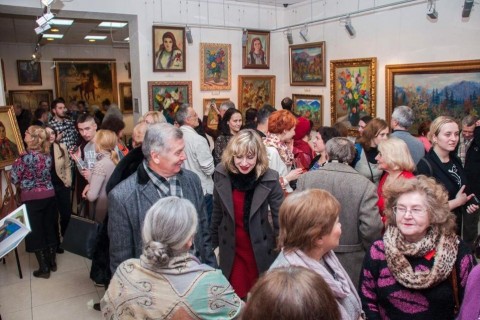 From 23 November, 2016 till 29 January, 2017 the gallery of European painting «Euro-Art» in Rivne hosted an exhibition of Andrii Kotska (1911 – 1987) – classic of Transcarpathian school of painting, People's Artist of Ukraine.
The exposition consists of private collections of Ukraine, including 27 works of the painter (portraits, landscapes, still-lifes), which represent a wide chronological range of works of the prominent master – from the 30's to the 80's of the XX century.
Photo: «Euro Art» gallery, golosno.com.ua