EXHIBITION OF THE TRANSCARPATHIAN FEMALE ARTISTS «GALANTHUS 2017»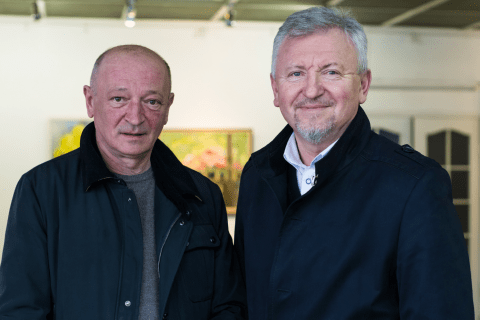 On March 9, 2017 the traditional spring exhibition "Galanthus" was opened at "Uzhhorod" gallery, where was presented the works of the best half of the Transcarpathian art community. 
 From Latin «galanthus» means snowdrop. This flower is associated with approach of spring, and also symbolizes warmth, hope and tenderness. L. Korzh-Radko, E. Levadska, N. Ponomarenko, O. Dolhosh-Sopko, O. Kondratiuk, N. Didyk, N. Sima-Pavlyshyn, V. Kuzma, M. Mytryk, L. Pryimych, T. Sopilniak, T. Levlias, T. Ivanytska, V. Vashkovych, A. Hafynets, M. Rosul, Yu. Yehorova-Rohova, A. Pavuk, M. Malel, N. Popova, D. Yehorova, H. Sholtes are those talented and distinctive female artists, who represent the creative inflorescences of regional art to convey these emotions and associations in their works. And indeed, feeling of serenity, cordiality, ease and cosiness does not leave anybody who looks at more than fifty works created in the most different genres - painting, graphics, pastel, watercolour, ceramics, plastic arts, embroidery and painting on glass.
The exposition will last about two weeks.
Photos: Oksana Yurchenko
Text: Aliona Onda