"Peace of Heaven on Earth"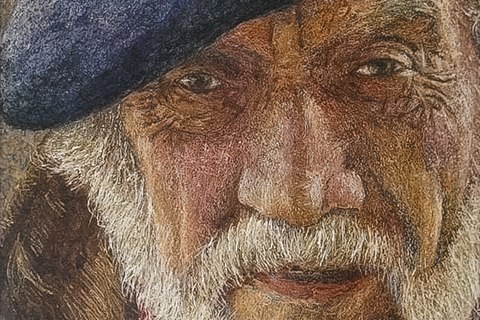 On 14 September 2018, at the Lviv Museum of Ethnography and Art Craft, it was presented an exhibition of works by the Transcarpathian Hutsuls "Peace of Heaven on Earth". Works of Transcarpathian artists in such a composition and scope were presented in Lviv for the first time.
"We haven't seen such a large exhibition of works by the artists of Transcarpathian Hutsulschyna in Lviv before," a curator Oleksandr Maslianyk said. "We collected the works of those artists who were born in Rakhiv region or live and work there."
In general, "Peace of Heaven on Earth" consists of six dozen works. Widely presented is the variety of techniques and genres – it seems there is everything or almost everything that a man has invented. At the same time, the authors demonstrate their own techniques. As to genres, there are most of all landscapes, although portraits and still lifes are also quite widely represented together with scenes of colourful Hutsuls and works on sacral themes. The exhibition successfully combined classics and modernism based on the Transcarpathian school of painting.
Their art works presented M. Vorokhta, A. Voloshyna, V. Zeikan, M. Dovhaniuk, O. Lashta, M. Lishchuk, M. Tusher, P. Dudchuk, Y. Savinykh, I. Lutsenko, I. Doroban, Y. Pysar, M. Koval, M. Yurashchuk, P. Marinets, V. Skrypka, Y. Vishovan, Y. Haviuk, M. Kozurak, M. Vorokhta, M. Kovbasniuk.
"These artists show all the palette of the Transcarpathian school of painting, they show various trends, genres, techniques. They are all different, although they are united by one land. This suggests that the Transcarpathian school of painting keeps on living within their works, it is developed and successful among the audience," the curator of the exhibition says.
Fine art is complemented by carving encrusted with shells of pysanka. A few dozen works by the Kosiv carver Mykola Stryhaliuk add a special sound to the painting. It seems Transcarpathian painting and Ivano-Frankivsk carvings form a single symphony that sounds like trembita.
The exhibition will last until 1 December 2018, then it will be hosted in the capital.
Text: Kseniia Shokina
The photo is provided by the participants of the exhibition
© Art & Culture foundation Brovdi Art