"VIІI CARPATHICA ART EXPO" EXHIBITION IN UZHHOROD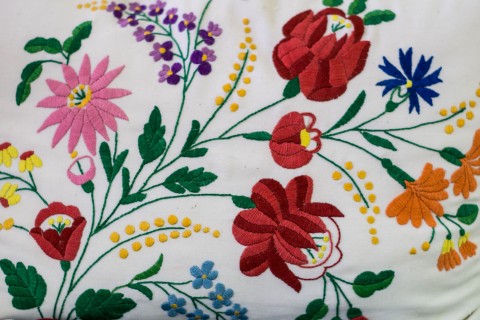 On 14 February 2017 it was opened the eighth exhibition of the artists of Creative Association named after Mihály Munkácsy "Carpathica Art Expo". Having been held in two halls of the Transcarpathian Museum of Folk Architecture and Life in Uzhhorod, the exhibition is dedicated to the Day of Hungarian Culture. Total of 20 artists were represented by about 60 of their works.
Vladyslav Habda represented two works –"Rivna" composition with fully used features of nitrocellulose enamel (spreading and freezing, it forms burls, reliefs, glades) and firmly set still life called "Spurge". Janos Reiti exhibits three perfect graphic works with erotic scenes and two oil landscapes. Ivan Klisa demonstrates traditional pastels, and two oil paintings by Khrystyna Klisa came as surprise. The largest number of the works – 10 – were exhibited by the Sholtes – Petro, Gabriella and Martin.
The works of Edit Nigriny and Erika Kalytych are notable for the original technique and subjects. Petto Matl drew attention by four pastels of short symbolic style, and Mykola Shete – by great professionally done landscape. The perfect strokes of watercolour and oil paintings of Magdalyna Puhlyk-Belen are fascinating. A kind of exhibition within the exhibition was the exposition of 10 small compositions in batik technique by Anhelina Turak.
Among the other authors represented at the exhibition are Gabor Gomoki, Shandor Baloh, Mykhailo Susla, Attila Bodov, Ilona Klisa, Kateryna Lyvrints, Andrii Pavuk.
Text: Mykhailol Syrokhman
Photo: Oksana Yurchenko