Exhibition to the Day of Constitution of Ukraine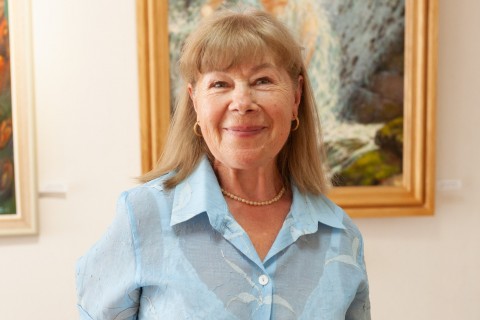 On 26 June 2019, in the premises of the "Uzhhorod" gallery it was opened an exhibition dedicated to the Day of Constitution of Ukraine. Almost half of hundreds of artists of the Transcarpathian organization of the National Union of Artists of Ukraine exhibit their works here.
Oil painting and tempera painting, graphic art, and author's technique are what Transcarpathian artists have been working on for the last time. The colour palette from bright and saturated to well-balanced and deep – every viewer will find here something of his own.
They surprise not only with classical landscapes, but more and more often they resort to free interpretation, abstractions, author's finds. There are still lifes and genre scenes.
In addition to painting, there are several sculptures embodied in ceramics and wood.
The exhibition will last until 12 July 2019.
Photo: Nataliia Pavlyk
Art & Culture Foundation Brovdi Art