Exhibition of works at the Consulate General of Slovakia in Uzhhorod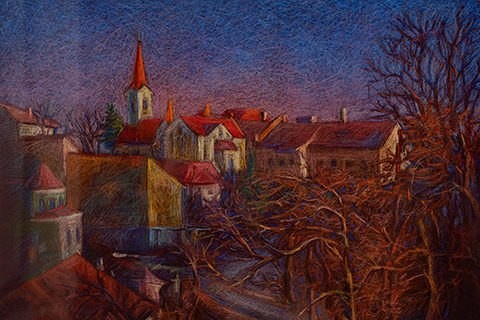 On 28 May 2019, members of the Society of Slovak Artists of Transcarpathia presented their creativity at the General Consulate of the Slovak Republic in Uzhhorod.
This is already 32 exhibition of the society for 6 years of its existence: the works of the artists delighted the eye of not only Ukrainian, but also foreign viewers.
"We are all ethnic Slovaks, but we live in Ukraine and work for both Ukrainians and Slovaks. After all, 10,000 Slovaks living in Transcarpathia also want to feel and preserve their traditions and culture. Therefore, we try to regularly visit the plein-airs, to arrange exhibitions – the world is beautiful, and the artist always has something to say," head of the Society of Slovak artists in Transcarpathia Michael Peter said.
In total, the exhibition included 13 works. Oil painting prevails; there are several works in graphic techniques. Basically, the authors selected landscapes of Transcarpathia and foreign countries. There are several figurative works as well.
Presented are the works of the following artists: Vladyslav Hanzel, Andreia Pavuk, Michael Peter, Eduard Prykhodko, Taras Tabaka, and Yurii Tkachyk.
Photo: Nataliia Pavlyk
​​​​​​​© Art and culture foundation Brovdi Art