"NEW FORM" ASSOCIATION PRESENTED THE EXHIBITION "UNDER THE GLASS"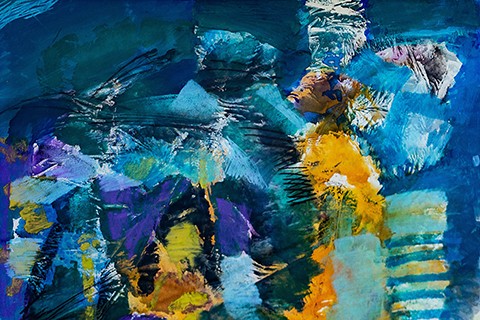 On 12 April 2018, at the Transcarpathian Museum of Folk Architecture and Life, it was opened a conceptual exhibition "Under the Glass" presented by the Association of Creative Women of Transcarpathia "New Form".
The exhibition is supported by the Art & Culture Foundation Brovdi Art.
Four artists demonstrated their works to the audience, namely Odarka Dolhosh, Olena Kondratiuk, Liudmyla Korzh-Radko and Nadiia Ponomarenko. The Association managed to present its painting in various cities of Ukraine, and now they decided to show their graphic works to the native Transcarpathia.
Among 60 works made on paper, there is a variety of techniques: pastel, ink, watercolour, gouache – a viewer can himself finds what he likes, one can compare these techniques and expand his art knowledge.
The exhibition is to some extent retrospective because it represents both the works of previous periods which were not presented to the viewers long ago and recent ones. According to Olena Kondratiuk, the artists are striving not only to remind themselves but to show that the works on paper are not less valuable and interesting than those made on canvas. It is noteworthy that three of the Association's members teach at the Transcarpathian Academy of Arts, so by this exhibition they'd like to demonstrate their own works to their students.
The exhibition "Under the Glass" will last for 2 weeks.
Text: Kseniia Shokina
Photo: Nataliia Pavlyk
© Art & Culture Foundation Brovdi Art