EXHIBITION OF YOUNG ARTISTS IN MUKACHEVO CASTLE "PALANOK"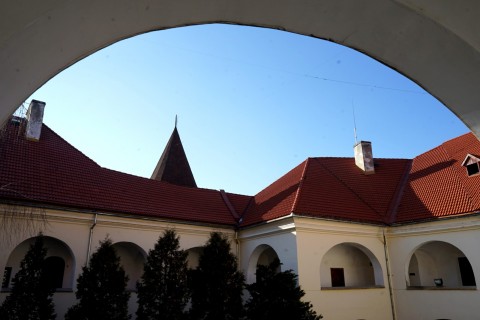 On 12 February 2017 exhibition of the students and graduates of Transcarpathian Academy of Arts was opened at the picture gallery of the Mukachevo Historical Museum of "Palanok" Castle. The exhibition is timed to St. Valentine's day. The organizer and supervisor of the exhibition is the artist and teacher of the Academy Yurii Shelevytskyi.
About 30 paintings, made in different genres and techniques by the students of Transcarpathian Art Academy, namely Maksym Hospodynchyk, Vladyslav Beretski, Petro Kerechanyn, Nataliia Kovach, Oleksandra Kochurovska, Svitlana Kutsyn, Serhii Lakatosh, Renata Maslianko, Nataliia Moskalova, Evelina Pelekhach, Ruslana Ponzel, Kateryna Shelevytska etc., were brought to the attention of the audience.