EXHIBITION "GRAPHIC TRANSCARPATHIA" IN UZHHOROD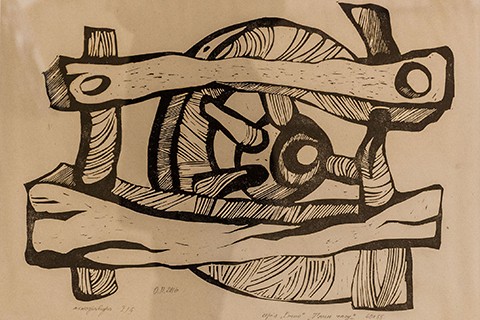 On 7 March 2018, in the gallery "Uzhhorod", it was opened a traditional collective exhibition entitled "Graphic Transcarpathia".
64 artists presented their works.
In general, more than 70 works are presented at the exhibition hall.  Most of the authors are eminent artists, members of the National Union of Artists of Ukraine. At the exhibition "Graphic Transcarpathia" their work presented such artists as B. Kuzma, I. Didyk, V. Skakandii, M. Peter, O. Dolhosh, E. Levadska, L. Slobidska, L. Korzh-Radko, V. Andrianov, Y. Dulenko, V. Myhovych, N. Moskalova, O. Derde, O. Pevse, M. Kovach, V. Kohutych, R. Pylyp, K. Slyvka, O. Kofelia, N. Tarnai, Y. Yehorova-Rohova, K. Kokhan, N. Bohash, O. Tkachenko, A. Moshkola, M. Holiakhnych, K. Mykhailova, V. Pal, S. Tsiple, Y. Dorchynets, N. Kovchar, V. Veresh, O. Dovhanych, L. Likhtei, P. Fulei, B. Vashkovych, V. Berynets, I. Slyvka, I. Dun, I. Demian, T. Sopiniak, P. Kovach, O. Kondrataiuk, A. Bokoch-Kucheriava, L. Kontsova, Y. Litvinova, O. Voitovych, Y. Tsap, P. Marynets, Y. Kopanskyi, A. Toderiuk, Y. Katran, N. Myronchuk, V. Neikaliuk, I. Ivanovchyk,  and A. Pavuk.  It is nice fact, that among the authors there are a lot of young representatives including students of the Transcarpathian Academy of Arts who exhibit their works for the first time.
As the chairman of the graphics section of the Transcarpathian Regional Organization of the National Union of Artists of Ukraine Ivan Didyk told, this year there were a lot of people wishing to take part in the exhibition. Therefore, they took only one or two works to give everybody an opportunity to present their works. "This year the exhibition turned out to be very nice, it managed to exhibit a lot of high-quality graphic works. Especially distinguished are young artists, and their number increases every year," he said.
The exposition turned out to be really diverse. In particular, there were presented still lifes, landscapes, and improvisations, and abstract works - the themes of works were arbitrary, so there were no restrictions in the plots of paintings. There was also a wide range of techniques - from etching to sangina and pastels, from pencil to coal. There were a lot of watercolours.
The exhibition "Graphic Transcarpathia" in the gallery "Uzhhorod" will last until the end of March.
Text: Denys Fazekash
Photo: Nataliia Pavlyk
© Art & Culture Foundation Brovdi Art