Mykhailo Deyak. Rudolf Burda. "Dialogue"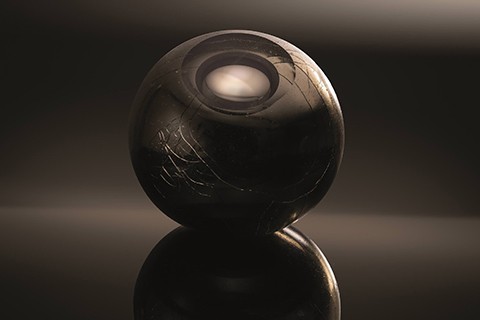 On 7 February 2018, in the famous Voloshyn Gallery in Kyiv, it was opened a joint exhibition of the Transcarpathian artist Mykhailo Deyak and the Czech sculptor Rudolf Burda "Dialogue".
The presented exhibition is, in fact, a dialogue between artists: a painter and a sculptor. Mykhailo Deyak offers the viewer his painting on the glass – two-meter panels from the "Space" series and Rudolf Burda presents a unique "space" sculpture.
"I'm constantly experimenting, looking for new directions and opportunities in art, and often these experiments seem to be successful. At a certain point, it became uninteresting to just paint. Thus, 2 or 3 years ago, I switched from canvas to glass. Glass is a noble material, which, in my opinion, conveys the essence deeper", says Mykhailo Deyak.
His works are non-figurative minimalistic landscapes. As the author explains, he did not want the viewer to be tied to a theme or a specific plot, but on the contrary – to think over, join the artist in dialogue. "Performing for me is the most boring part in this case. It is much more interesting to nurture the ideas, to think about how to implement them. This series, for example, was developing for about a year and a half, embodied within 6 months", Mykhailo admits.
Rudolf Burda's works are the spheres similar to space objects – planets or even entire galaxies. In such a way they are consonant with the works of Mykhailo Deyak. Accordingly, the internal content of all the works are controversial, but at the same time – harmoniously combined.  This is how the dialogue between two artists, which are not similar to each other, but at the same time similar in form of expression – laconism and minimalism, is born.
Hence, the name of the exhibition – clear at first glance, but deep in its inner content. That is how the true "Dialogue" in art is occurred – the contact between the author and the viewer, the viewer and the author.
The co-founder of Voloshyn Gallery Max Voloshyn notes: "This exhibition is special because we are the first to combine such different, but at the same time, similar authors. Mykhailo's works are a minimalist abstraction, and Rudolf's works are unique – there cannot be two identical, they do not look like one another."
The exhibition "Dialogue" will last until 25 February 2018.
Text: Kseniia Shokina
Photo: Svitlana Kulchytska