"Synthesis" – a joint exhibition of Ivan Didyk and Ivanka Voitovych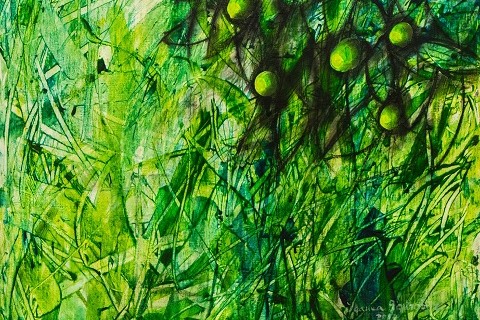 On 17 November 2017 in the Transcarpathian Regional Art Museum named after Y. Bokshai it was opened a joint personal exhibition of the Honoured Artist of Ukraine Ivan Didyk and his daughter – a member of the National Union of Artists of Ukraine Ivanka Voitovych.
The exposition is titled "Synthesis", which, according to the authors, especially characterizes this exposition as a process of joining different things or concepts into a whole.
In total, more than 50 paintings are presented at the exhibition. These are oil paintings and pastel graphic works of Ivan Didyk and paintings made in the author's technique with acrylic and oil by Ivanka Voitovych. All the works have been completed recently, some of them have not been presented to the public yet. In general, this is the first joint exhibition of only two artists of the same family – until now it was held the large expositions of all the members of a large creative family.
Interestingly, the father and his daughter Ivanka also have a joint date – both were born on 31 May with a difference of 25 years.
"The idea of a joint exhibition arose in the beginning of the year, but the project "Synthesis" was formed only in autumn – the most active period of creation of new series of works, Ivanka Voitovych told. Although we work on both sides of the Carpathians, he is in Uzhhorod, and I'm in Lviv, but we have a strong creative connection, which can be partly seen in works as the emotional perception of nature. And this personal perception is depicted in a canvas or paper in our own way, but the intersection and "similarity" of some themes or objects reveal this connection".
According to I. Voitovych, her works are a combination of abstract sides of an object and its reflection as a certain integrity. In addition, some works are supplemented with textual meanings, which symbolizes research of the subconscious in creativity.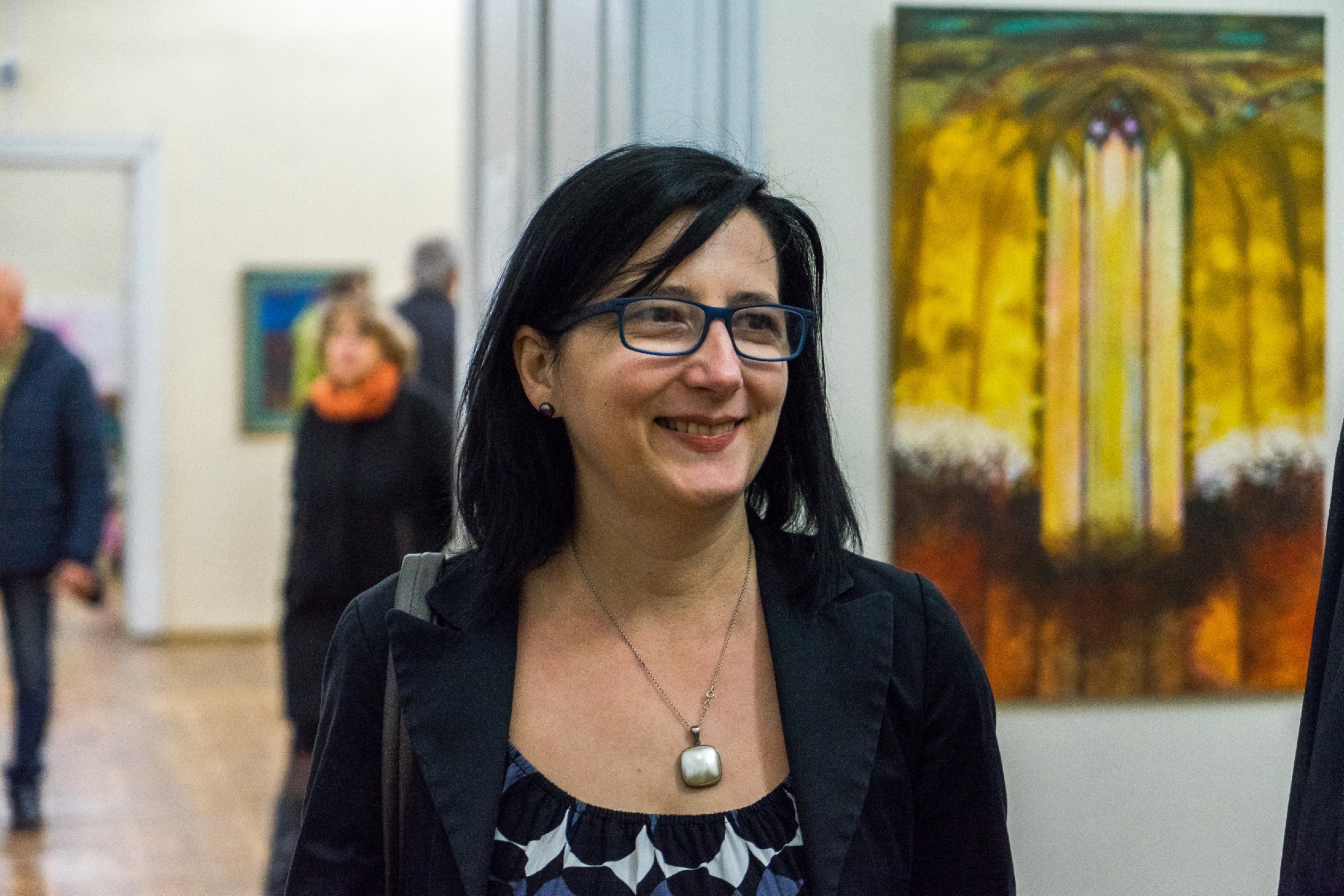 Ivanka Voitovych
Ivan Didyk's paintings are more "rational" and colour-expressive. They can even be called lyrical. "He skilfully conveys emotions in detail and at the same time, like me depicts a specific integrity. He creates his works for a long time and does not connect them with series, although emotionally all the works of the project are certainly "synthesized", Ivanka Voitovych said. The exhibition "Synthesis" will be held at the Transcarpathian Regional Art Museum named after. Y. Bokshai until 3 December 2017.
Text: Denys Fazekash
Photo: Nataliia Pavlyk