Exhibition "Basils are generous people"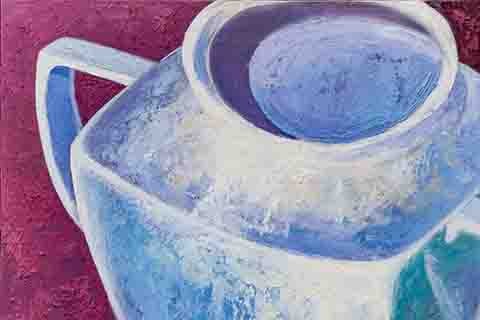 On 12 January 2018, in the hall-atrium of the Transcarpathian Regional State Administration, it was opened the festive exposition dedicated to the Day of St. Basil the Great "Basils are Generous People".
Presented are the works of the representatives of the Transcarpathian Organization of the National Union of Artists of Ukraine. In total, there are about fifty works in the atrium of the Regional State Administration. Dominating are landscapes, but there are also still lifes and genre works.
The works are executed mainly in oil and watercolour techniques. The head of Painting Section of the Transcarpathian Regional National Union of Artists of Ukraine Vasyl Vovchok notes that they tried to find the most colourful works for the exposition to demonstrate the beauty of Transcarpathia in different seasons. However, you cannot ignore still lifes, which well complement the exposition. Folk themes and genre scenes are embodied in sculpture and wood.
In particular, such famous artist of Transcarpathia, whose name is Basil, are offering their works to the viewer: V. Svaliavchyk, V. Dub, V. Vovchok, V. Skakandii, V. Bobita, V. Olashyn (Junior), V. Sochka, V. Roman, V. Sidak, V. Churei.
The exhibition will last for two weeks. Free admission.
Text: Kseniia Shokina
Photo: Nataliia Pavlyk