"Balance" of Katalin Hollo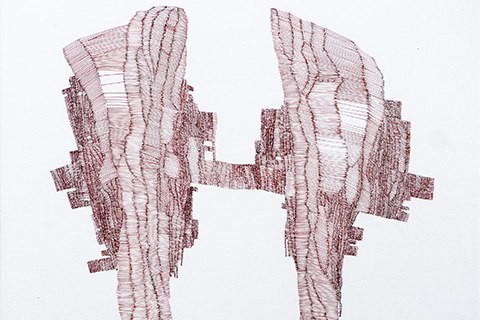 On 7 November 2018 in the exhibition space of the ILKO Gallery it was held the vernissage of works by Hungarian artist Katalin Hollo under the title "Balance". The artist presented her graphics.
She was born in Uzhhorod region. Her teachers were E. Medvetska, A. Dunchak, and H. Chuvalov. Her specialty – ceramist, but already more than 30 years she is working with graphics. The works presented at the exhibition have been executed in the last three years.
77 submitted works are the philosophical reflections of the artist, her thoughts about life. As Katalin Hollo admits, her graphics were not always like this – first she created in a realistic manner, but later moved away from it and interprets the situation more freely. Therefore, the author explains the title of the exhibition in a simply philosophical way: "The whole life – a balance. Every day I summarize the results of the work done, experienced, and heard… This requires a balance."
Many works are interconnected with the image of leaves of the Ginkgo Biloba. "That's my tree, – explains the author, – it helps to overcome problems, gives strength."
Katalin Hollo's graphics are mostly brown ink on paper, some of the works are varied with watercolour. There are collages – the artist uses fragments of photos, combines them with graphics.
"Now for me, the centrepieces are the newest works, and previously the main work was "Family Connection" – there are old photos of my relatives, so it is special for me", – explains Mrs. Katalin.
The exposition will last until 18 November 2018.
Text: Kseniia Shokina
Photo: Nataliia Pavlyk
© Art & Culture Foundation Brovdi Art