RETROSPECTIVE EXHIBITION OF SERHII HLUSHCHUK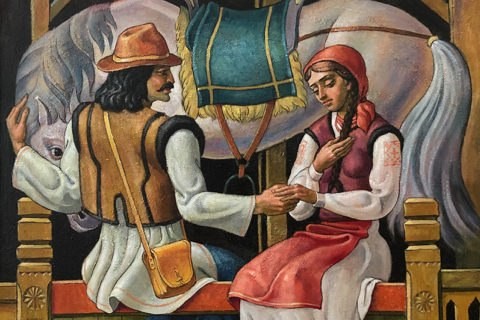 On 22 June 2018 in the Transcarpathian Art Museum named after Y. Bokshai it was opened a personal retrospective exhibition of the works of Serhii Hlushchuk, dedicated to the artist's jubilee.
65 works of art represent the author's creativity for a thirty-year period. Here are all the genres in which the artist works: portraits, still lifes, landscapes, nude, and figurative.
Serhii Hlushchuk himself says: "At this exhibition, I gathered the best works from different periods of my life. Once I tried myself, I was looking for a suitable style, but consciously I decided to focus on realism. In my opinion, it is the most complicated."
The exhibition presents a lot of still lifes in the Dutch manner, and he is good at it. A significant part of the exposition is occupied by realistic psychological portraits. The artist admits: the greatest pleasure for him is the reproduction on the canvas of people and animals.
It is worth paying attention to the figurative genre scenes from the people's life. The artist skilfully selects a colour scheme and creatively comprehends the plot.
The art critic Liudmyla Biksei at the opening of the exhibition noted: "Serhii Hlushchuk's works are distinguished from other Transcarpathian artists by mythologism. All of them passed through the heart of the author, the heart of a storyteller. These works are magical, they have a share of realism, passed through the fairy tales."
The exposition in the Transcarpathian Art Museum will last until 3 July 2018.
Text: Kseniia Shokina
Photo: Robert Dovhanych
© Art & Culture Foundation Brovdi Art