Personal exhibition of Nataliia Moskalova-Lakatosh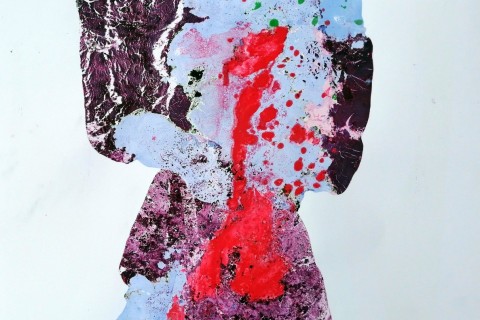 On 5 June 2019, in the Mukachevo exhibition space OneSpace it was opened a personal exhibition of young Transcarpathian artist Nataliia Moskalova-Lakatosh, who works under the pseudonym MoNa.
The artist's desire to share today's thoughts in a holistic and at the same time individual artistic presentation, as well as transmitting to the viewer the expression of own emotional state in the works, became the idea of organizing the MoNa exhibition.
For a personal exhibition Nataliia picked up work in an interesting technique, in which she works since the student's life, – Suminagashi in the author's interpretation. This is a kind of Marbling art – the technique of drawing on water, when insoluble paints create a pattern on the water surface, and then transferred to paper, fabric or any surface. In addition, each work turns out to be unusual, unique and inimitable, and the process is truly fascinating.
The exposition presents ten graphic works performed in the spring of 2019, including two diptychs.
The author works in various graphic and pictorial techniques, loves to experiment and find something new, and her creative credo: "From small to greater heights".
The artist's friends and admirers of her creativity gathered at the opening day, among them were well-known artists of the region, a Ph.D. in Art history Attila Kopryva and Ihor Lutsenko, who delivered a welcoming speech. In addition, the exhibition was visited by artist Yurii Shelevytskyi, as well Nataliia's colleagues from the children's art school named after M. Munkácsy, representatives of the younger generation of artists from Mukachevo and other art lovers.
The exhibition will last until 5 July 2019.
Materials and photos provided by Serhii Lakatosh
© Art & Culture Foundation Brovdi Art