"UNEXPECTED MEETINGS" IN THE ETHNOGRAPHIC MUSEUM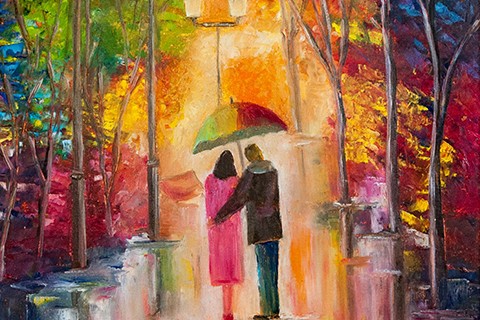 On 7 March 2018, at the Transcarpathian Museum of Folk Architecture and Life in Uzhhorod, it was opened an exhibition of painting as well as decorative and applied arts.
Amateur and well-known masters represented their works. In particular, Arkadii Mukhomedianov, Olena Horal, Nelia Shandor, Arkadii Puzakulych, Kateryna Lyvrints, Tetiana Dzhanaieva, Larysa Padiak, Silviia Nistor, Olha Yanovych, Kateryna Studzynska, Nadiia Kis, Olesia Ulybina, Viktoriia Hrentser, Kostiantyn Kovhan, Oleksandr Lendiel, Andreia Pryslupska.
The initiator of the exhibition is Regional Organizational and Methodological Centre of Culture with the support of the Ethnographic Museum. The exhibition's goal is to give the opportunity for little-known artists to show their work to the public, as well as to popularize Transcarpathian art. For numerous artists, this is the first exhibition, the first opportunity to present their work to the viewers.
Exposition contains about 70 works of different genres and styles. In particular, the masters presented paintings, landscapes, portraits, still lifes, as well as ceramics, woodcarvings, even origami and vytynanky. 
The exhibition will last until 25 March 2018.
Text: Volodymyr Myshanych
Photo: Nataliia Pavlyk
© Art & Culture Foundation Brovdi Art