MYKOLA KACHUR PRESENTED PAINTING EXHIBITION IN UZHHOROD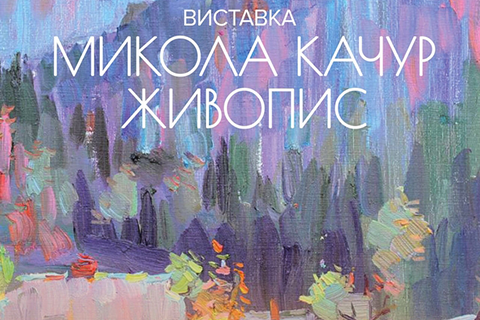 Painting exhibition by Mykola Kachur, an artist from Ivano-Frankivsk, was opened in the Transcarpathian Regional Museum of Folk Architecture and Life (Uzhhorod) on June 13, 2017.
The author presented more than twenty works and the interesting thing is that almost all of them had been painted recently.
"I found myself when I was 55," - Mykola Kachur said about himself at the opening of the exhibition. He was young when he graduated from art school, but it happened that throughout his life he had to deal with construction. "Five years ago something seemed to awaken inside of me," - the artist admitted. - I seriously took a great interest in painting, despite being busy, I look for time to paint literally every day. Thud, among presented 24 paintings almost all of them were painted in 2017. This work brings me incredible pleasure, I'm constantly looking for my own handwriting, style."
As art critics noted, despite the lack of artistic experience and professional education, having taken a brush, Mykola Kachur almost immediately began to paint well and racy. He has a good sense of colour, confident brush stroke, good drawing. All these components have not been yet sufficiently developed, sometimes there is a certain randomness in his technique, but the artist gets pleasure from his work and gives it to other people - he sincerely takes it from nature and sincerely gives back to the audience.
According to the Honoured Artist of Ukraine Anton Kovach, the author of the exposition literally burns with creativity: "The works that we see tend toward expressionism - there are more emotions depicted on the paintings than admiration of certain material substances. The artist has an active colour, lively storyline. He is quite individual, and it seems to me that the artist is on the right path."
On the occasion of Uzhhorod exhibition, which will last until June 26, it was published a 30-page catalogue of the artist's reproductions, with the epigraph being the maxim of Pablo Picasso: "Art washes away from the soul the dust of everyday life."

Text: Nataliia Petervari
Photo: Nataliia Pavlyk