Exhibition of Mykailo Lyzhechko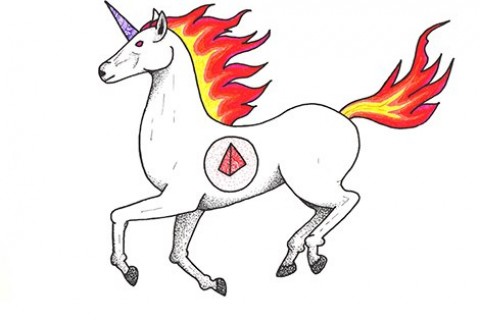 On 26 October 2018, in Uzhhorod Treeespressobar (7 Dukhnovycha str.), it was opened the exhibition of works by Mykhailo Lyzhechko. He presented his graphics for the first time.
Mykhailo Luzhechko was born in 1991 in Kushnytsia village, Irshava district, Transcarpathia. In his childhood, as he recalls, "I painted like all children, but it was unlikely that it had any significancein those years." He graduated from Uzhhorod National University, studied at the Faculty of Engineering, graduated from various engineering positions, travelled several times to the Czech Republic, and returned. "Somehow I realized that some kind of incomprehensible imbalance of my vital vector of movement was occurring. I stopped feeling my home. I got a feeling that I wanted to talk about something, but I cannot formulate my thought. I bought a notepad and a pen and started thinking about the words, but in the end, the pictures came out,"Mykhailo told how he was doing his first steps in art.
Now in the Tree espresso bar, the amateur artist presented about three dozen works – most of them performed over the last year. He tells that here – the selected of the two notebooks, and there are six of them in all."It happened that through my constant relocations, all creativity was reduced to a notebook that I could constantly carry with me in a backpack," the author of the exhibitionsays. "That is why I could not present the originals, because they are all of the different formats, but I scanned the works, reprinted them on quality paper and made the exposition so that it looked harmoniously."
Technically, all the presented works are made by liner, pen, pencils, and markers. Themes – hands, portraits, ornaments, and textures."For the exhibition, I took a little bit of every theme I was painting on –a little intro, a little acquaintance with the viewers, I think I'll be able to chat with them, hear what they will see.I hope that I can get some answers – perhaps the ones that I am unconsciously looking for and about which I still don't know,"the artistsays.
The exhibition will last in Tree espresso bar for two weeks.
Photos provided by the author.
© Art & Culture Foundation Brovdi Art