THE CRIMEA THROUGH THE EYES OF PAINTERS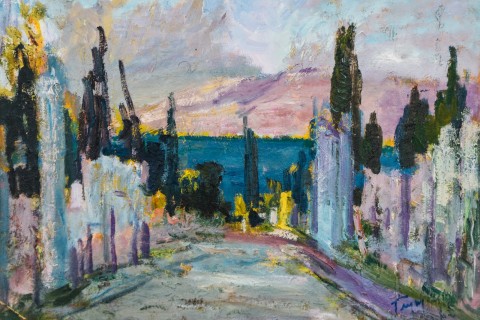 Within the framework of all-Ukrainian campaign "The Crimea is Ukraine" in the Transcarpathian Art Museum Named after Y. Bokshai, it was held a thematic exhibition of art works. It presented paintings on the "Crimean issues", created at the different time of visiting the Peninsula by the famous Soviet, Ukrainian and Transcarpathian artists.
Among them are the works of People's Artists of Ukraine Fedir Manailo (1910 – 1978), Viacheslav Prykhodko (1940 – 2011), Mykola Hlushchenko (1901 – 1977), Serhii Hryhoriev (1910 – 1988); Honored Artist of Ukraine Zoltan Sholtes (1909 – 1975), as well as famous authors of the Soviet period and the present times (Mykhailo Zaiets, Yosyp Babynec, Stepan Koshevyi, Serhii Otroshchenko, etc.).