"CARPATHIAN CHRISTMAS SYMPHONY" EXHIBITION IN UZHHOROD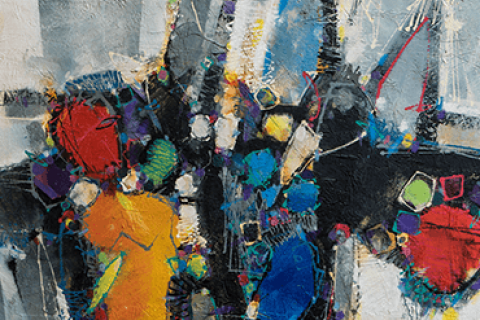 The exhibition of works, organized by the Transcarpathian Regional Organizational and Methodological Centre of Culture, was presented by masters of fine, decorative and applied arts of the region.
The exposition, called the "Carpathian Christmas Symphony", was opened on December 28 in the Transcarpathian Regional Museum of Folk Architecture and Life in Uzhhorod, and it will last at least for two weeks.
Among the exhibitors are such well-known artists as: Honoured Master of Folk Art of Ukraine Nataliia Stehura, Laslo Shyp, Kostiantyn Kovhan, Emma Levadska, Mariia Kupar, Andrii Zubenko, Larysa Yakob, Olha Yevchak, and Iren Hachi.
The exhibition includes hundreds of works of different genres and styles, including: carving, embroidery, ceramics, painting, etc. But, each work is united by one theme - the New Year – the Christmas holidays. Therefore, even symbolically abstract compositions somehow embody winter mood with a peculiar colouring.