IVAN ILKO. "THE PROCESS. The '60s."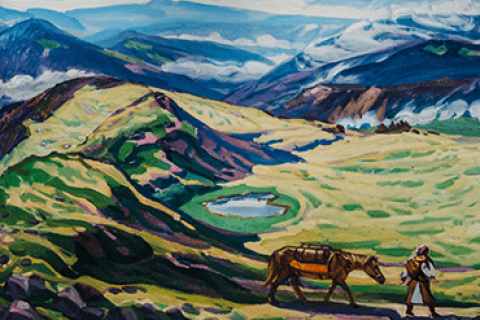 16 November, 2016, a personal exhibition of the famous Transcarpathian artist Ivan Ilko was opened at "ILKO GALLERY" art center, Uzhhorod. The exhibition was called "The Process. The '60s". In general, it presented about 40 works of the artist painted in the 50 – 60-ies of the last century as well as a series of his new works.
Ivan Ilko was born in 1938, in Tiachiv district. He graduated from the Uzhgorod College of Applied Art.
He was also a disciple of Y. Bokshai, A. Erdeli, A. Kashshai, F. Manailo.
Ivan Ilko is a Member of the National Union of Artists of Ukraine and Honored Artist of Ukraine.