"Etudes" by Mykola Hlushchenko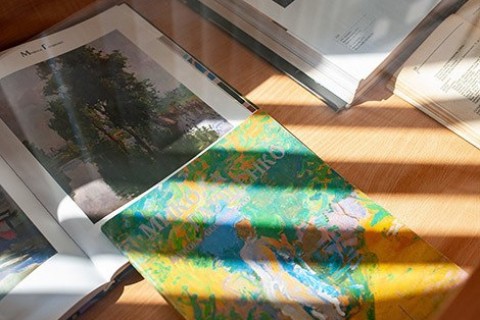 At the Transcarpathian Regional Art Museum named after Y. Bokshai, it was presented an exhibition of works by the People's Artist of the USSR Mykola Hlushchenko. The exposition is titled "Etudes", all the presented works belong to the museum collection.
The exhibition has about 25 works – landscapes, portraits, still lifes, nudes, executed mainly in oil technique. Ukrainian landscapes are interviewed with European landscapes, as the artist received his art education in Germany. He managed to visit different parts of Europe, where he presented his works several times and he personally knew Pablo Picasso and Henri Matisse. Hlushchenko is primarily known for his landscapes, love for nature, he was even called the poet of painting.
"Mykola Hlushchenko is a very famous artist and now our viewers have the opportunity to get acquainted with his creativity, – art critic Olena Prykhodko said. – His works are highly valued. These etudes reveal the artist's style, show his stylistic and painting preferences. Thus, the viewers can see how the master looked for shape, plastic, how he worked with colour – it reveals his art nature."
In his time, Hlushchenko had a personal exhibition in Uzhhorod and after that, he made a generous gift – he presented the entire exposition to the Transcarpathian Art Museum.
The exhibition is timed to the 70th anniversary of the art institution.
The exposition will last until October 2018.
Text: Kseniia Shokina
Photo: Nataliia Pavlyk
© Art & Culture Foundation Brovdi Art