CHARITABLE ART FAIR IN PALANOK CASTLE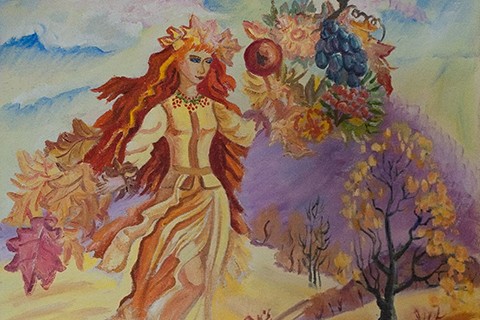 On 1 June 2018, on the International Children's Day, in the Mukachevo Historical Museum "Castle Palanok", it was opened a charity Art Fair "Childhood Moment".
The organizers' goal is to raise money to improve conditions at the Mukachevo Centre for Active Rehabilitation "Phoenix".
The public organization "Art against War" and the administration of the Mukachevo Historical Museum became are the initiator and organizer of the fair.
More than 20 Ukrainian artists joined the exhibition, among them Vasyl Krasokha, Attila Kopryva, Ivan Ivanovchyk, Olha Kashshai, Anton Sekeresh, Tetiana Rybar, Robert Brahinskyi, Oksana Metzher, Serhii Pishkovtsii, Larysa Bobalyk, Viktor Hrabar, Nataliia Rybar, Anatolii Hotko, Pavlo Yurchuk, Vanda Olenash, Karolina Bilokraiinska, Dasha Kochysh and others. In general, the exposition includes about four dozen artworks.
The authors presented still lifes, landscapes with the picturesque corners of Transcarpathia and the world, as well as figurative works in various styles and techniques. The organizers were sure that anyone who wanted to join the project would find an artwork at the art fair for himself.
Attila Kopryva, one of the artists-participant, said: "I offered the audience one of my works – 'Fairy-tale Hill'. I chose the one that was quite clear by content and performed in the worked out technique. I hope that this work will attract the attention of a potential benefactor with its ease. Such an initiative is very good because supporting children is a noble cause that should be close to everyone. I shall note whatever work is chosen, this will be a pleasant memory of the good deed he joined."
Text: Kseniia Shokina
Photo: Nataliia Pavlyk
© Art & Culture Foundation Brovdi Art