THE FULLEST CATALOGUE OF Y. BOKSHAI'S WORKS WAS PUBLISHED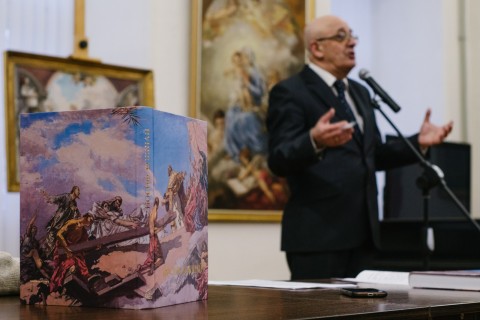 1 December, 2016, the presentation of a unique scientific and artistic publication "Yosyp Bokshai. A man of truth. A painter of truth" took place at the Transcarpathian Regional Art Museum named after Y. Bokshai. This large-scale project, implemented on the occasion of the 125th anniversary of the founder of the Transcarpathian school of painting, is currently the most complete study and presentation of the great artist's works.
The publication includes reproductions of nearly 400 works of Y. Bokshai from the museum and private collections of Ukraine and foreign countries, as well as substantial art and historical study of the famous Transcarpathian painter's life and works. The main edition of the album was issued in Uzhhorod by the publishing house "Karpaty" as part of the "Ukrainian book" state programme of 2016 for the libraries and educational institutions of Ukraine.