MINI-SCULPTURE HASTA LA VISTA, LENIN BY MYKHAILO KOLODKO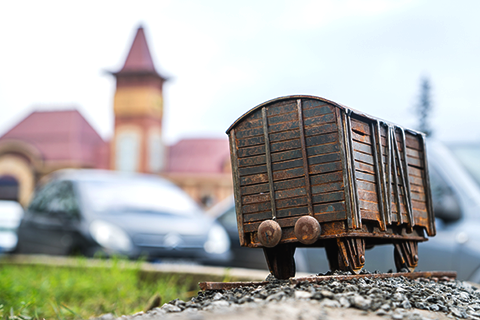 On 11 November 2017, between Uzhhorod railway and bus stations it was opened a mini-sculpture Hasta la vista, Lenin.
The author of the 30-centimetre monument is the famous Uzhhorod sculptor Mykhailo Kolodko. A blacksmith Roman Murnyk helped the author to bring the idea to life. This is the 28th mini-sculpture from the whole series, set in the regional centre of Transcarpathia.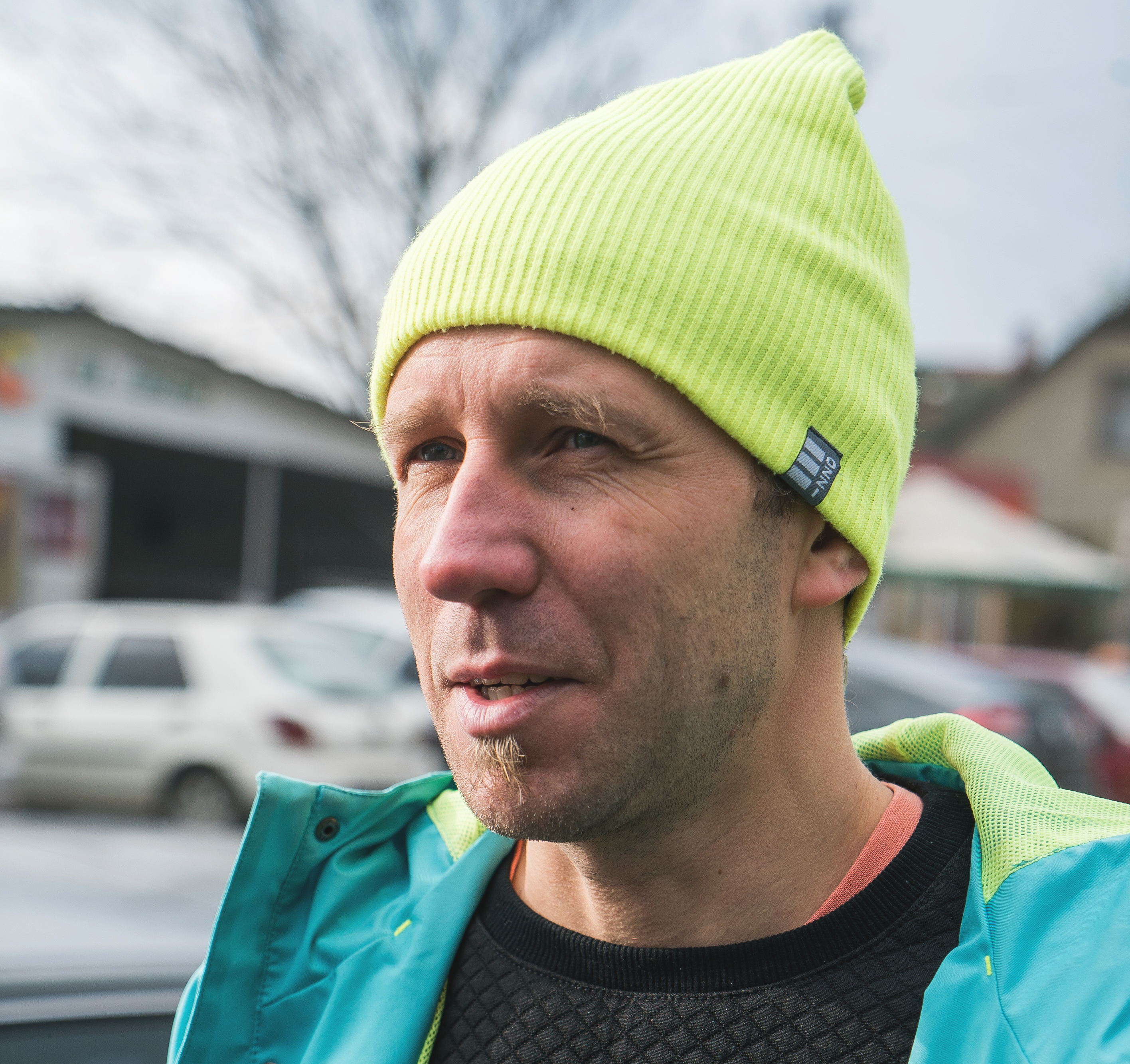 Mykhailo Kolodko
On the occasion of the centenary anniversary of the October Revolution, Lenin was sent in the sealed car into oblivion. Symbolically, the car was escorted by the "pioneers" – students of Uzhhorod University.
Mykhailo Kolodko set himself the goal to depict Lenin without showing him. The sculpture is special because inside the sealed wagon there is a real antique duraluminium bust, which previously stood on the table of almost every office – they were made in millions of copies during the Soviet times. You can see the "leader of the proletariat" through the cracks of the car.
Mykhailo Kolodko had the idea "to thank" Comrade Lenin long ago. The author says: "I REALLY wanted to thank Comrade Lenin for my "happy" childhood, so I had to master the profession of a sculptor to make it as effective as possible. Without creating the very image of the leader, I demonstrated what our society must do with all the holdovers of the regime, that led us to a dead-end station - just to send it into oblivion."
To say goodbye to Lenin was used the phrase from the famous film "Terminator" – "Hasta la vista, Lenin!" This phrase became the monument name.
Text: Kseniia Shokina
Photo: Nataliia Pavlyk