Mini sculptures of Uzhhorod by Mykhailo Kolodko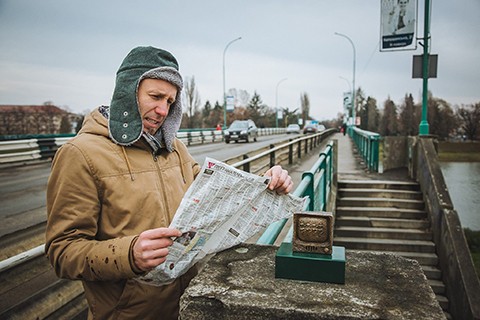 MYKHAILO KOLODKO (born in 1978) – an artist, sculptor. Laureate of the Regional Prize named after Y. Bokshai and A. Erdeli (2007). 
He was born in Uzhhorod. In 1996, he finished the department of wood processing of Uzhhorod College of Arts named after A. Erdeli (his teacher was M. Mykhailiuk). In 2002, he graduated from the Lviv Academy of Arts (sculpture department), where his teacher was M. Samotos.
 
Mykhailo Kolodko is known as a creator of mini-sculptures that in a short time became one of the tourist highlights of Uzhhorod. The master made small copies of St. Nicholas, Eiffel Tower, Soldier Svejk, Jon Lord from Deep Purple, the artists Csontváry Kosztka Tivadar, Gabriel Gluk, Andy Warhol, composers Franz Liszt, Wolfgang Amadeus Mozart, Harry Houdini, Krisztina Csáky and Miklós Bercsényi, mini Statue of Liberty and many others (altogether almost three dozen works). All of them are installed in Uzhhorod for a reason – every sculpture in its own way relates to the life of the city and its residents. Thus, the Statue of Liberty – a symbol of homecoming of the Transcarpathian workers from far lands; "The Last Love in the Ungvar Castle" (sculpture of Krisztina Csáky and Miklós Bercsényi) – a symbol of romantic love; Eiffel Tower – the embodiment of small cities' aspiration to be similar to the great ones;" Csontváry On Skates" – a symbol of a brilliant artist, which is ahead of time he lives in.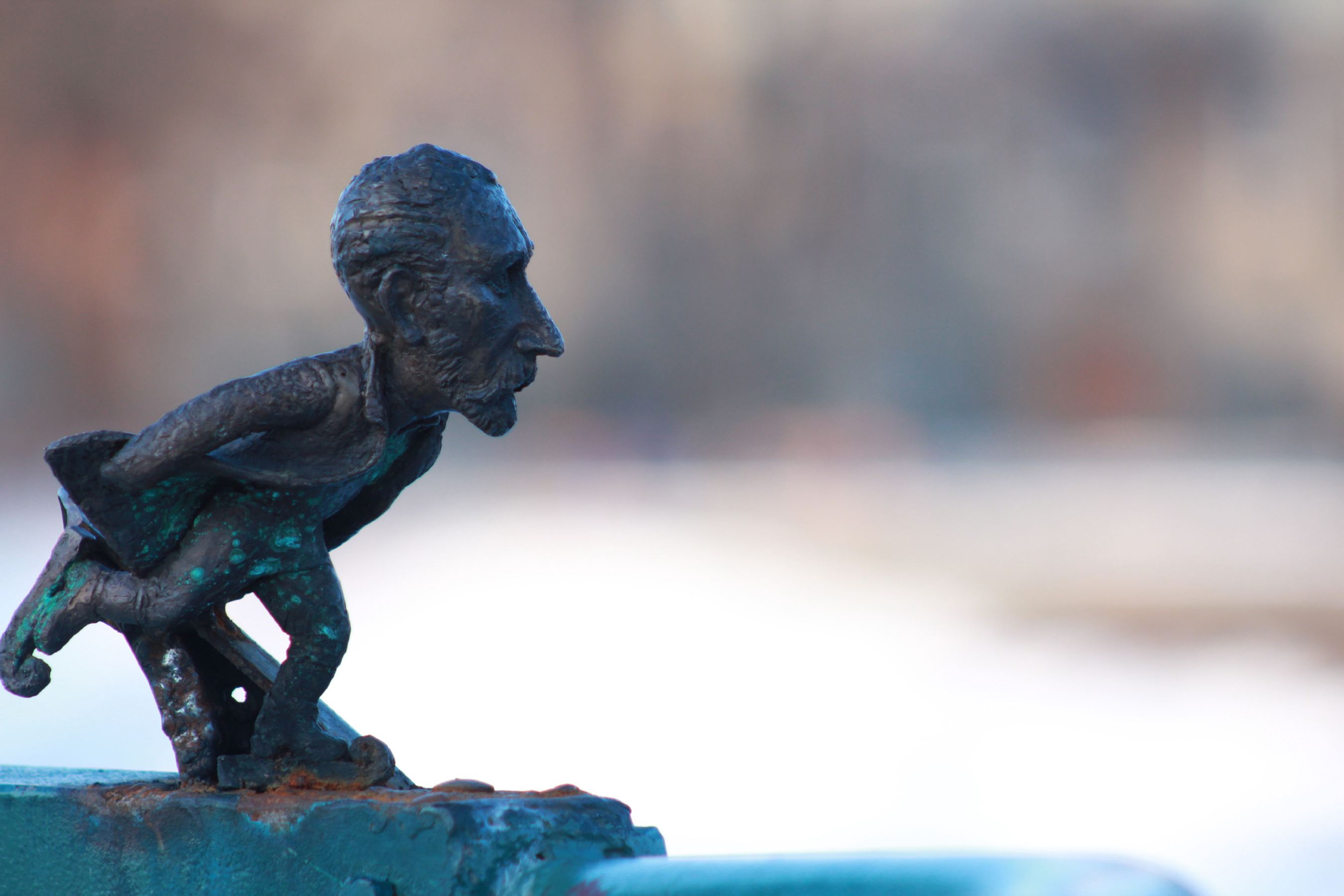 As to the "mini-sculptures", according to the author, the project working title was "To assist a tour guide". "Interesting history of the region and the city lacks for visual images, which, moreover, disappear each passing year," Mykhailo says. The task I set to myself sounded like this: in a small original format, in unexpected places to stop a viewer and focus his attention on some interesting page in the region history. Bronze as a material was perfect for this project – a large number of small pieces enrich the sculpture and make it "narrative" that helps a guide. Despite the format that unites all the mini-sculptures, each is the author's separate project and therefore it lives a separate life."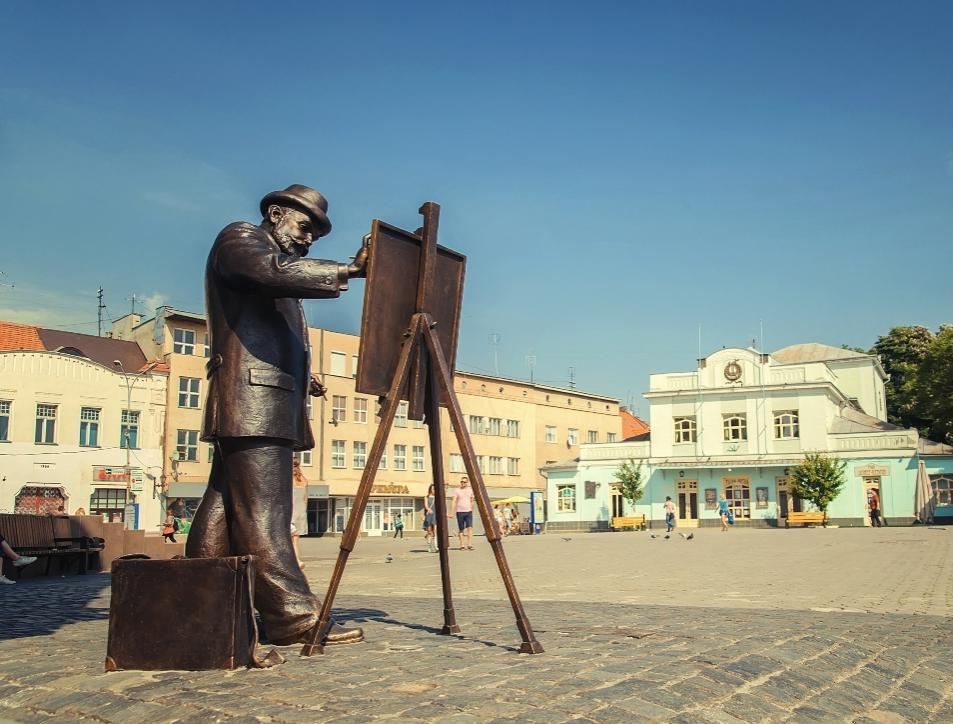 Mykhailo Kolodko's original ideas are embodied not only in small forms. His masterpieces include larger sculptures, such as Monument to a Lamplighter Uncle Kolia and Holocaust victims, a monument to the artist Ignatiy Roshkovych installed in Uzhhorod and Budapest (two similar sculptures made of bronze). "I have always been attracted by various materials, their features, energy, properties. Combining different materials, you can reach another level of communication with the viewer, the author says. The chill of stone, the heat of bronze, the polished bulges, patinated hollows, rust velvet, mirror surface, sharp chips, transparent frame, monolithic block – everything like paint squeezed out of a tube on the artist's palette, and with these "paints" I begin to "sculpt" a new idea. And having the idea, I choose the material. For example, the Holocaust monument is a memory column made up of David's stars. All of them are rusty. The number of faces of all the stars corresponds to the number of victims and, according to the idea, there will be the names encrusted with the polished steel on them."
Mykhailo Kolodko's works can be seen, in addition to Uzhhorod, in various cities of Transcarpathia, Ukraine, and Hungary.