Exhibition dedicated to Artist's Day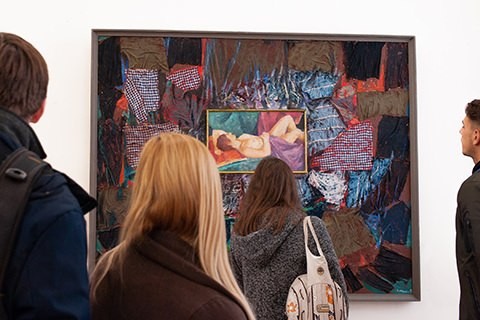 On 4 October 2018, in the Transcarpathian Regional Art Museum named after Y. Bokshai, it was presented painting and sculpture. The vernissage was timed to Artist's Day. This exhibition is a part of the presentation of creative works of the Transcarpathian artists. The second part of the exhibition – graphics and decorative arts, was opened at the gallery "Uzhhorod".
The exposition was formed in such a way that the viewers received aesthetic pleasure just standing between the works: to notice colour solutions, works' novelty and search for interesting ideas and reveal the themes.
"The exhibition represents the whole genre variety of the contemporary Transcarpathian painting. In particular, there are presented landscapes, figurative compositions, portraits, still lifes, abstraction, contemporary art. We wanted to show a kind of summary – all that we have for today," the chairman of the Transcarpathian Organization of the National Union of Artists of Ukraine Borys Kuzma sais
Presented were the works by well-known artists of the Transcarpathian school of painting – People's and Honoured artists and their young but talented colleagues.
In general, the exhibition consisted of a hundred works by different authors. Interestingly, they deliberately chose only one work of each author, therefore not all the proposed masterpieces were included into exposition.
Head of the Painting Department of the Transcarpathian Organization of the National Union of Artists of Ukraine Vasyl Vovchok noted: "We strove to show quality, a high level, and therefore we carefully selected works for the exposition. Together with the older generation, the young artists are demonstrating nice results. The most interesting thing for us is to watch ourselves as well as to show the viewers, the way it is kept and developed the trend set by the founders of the Transcarpathian school of painting. I think we managed to demonstrate a serious approach and considerable potential of our masters".
During the exhibition, it will be selected the nominees for the Regional Prize named after Y. Bokshai and A. Erdeli.
The exhibition will last for at least 2 weeks.
Text: Kseniia Shokina
Photo: Robert Dovganych
© Art & Culture Foundation Brovdi Art